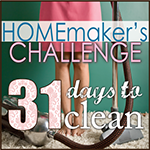 I won't bore you with all of this week's cleaning details. Instead I'll give you a quick easy iced coffee recipe (if you want to call it that). While I was cleaning out my pantry, I found a box of Folger's coffee sticks. I was throwing away quite a few things and this box almost made it to the trash, but I restrained myself. The coffee has a few more months until it expires, so I figured that is enough time to enjoy them. I don't drink coffee regularly, but sweet cold coffees are nice.
The instructions
are simple. Empty the coffee stick into a tall drinking glass. Add only a tiny bit of hot water (enough to dissolve the coffee). Fill the rest with your choice of milk, then add chocolate syrup to taste. Stir and enjoy.
See? I told you it was easy! Instead of chocolate syrup (and sometimes even
with
it) I Will add some yummy international delight creamer on occasion.